You can try calling us ...
But we are usually out with the horses.  It is best to send an email or submit the contact form above.  Thank you!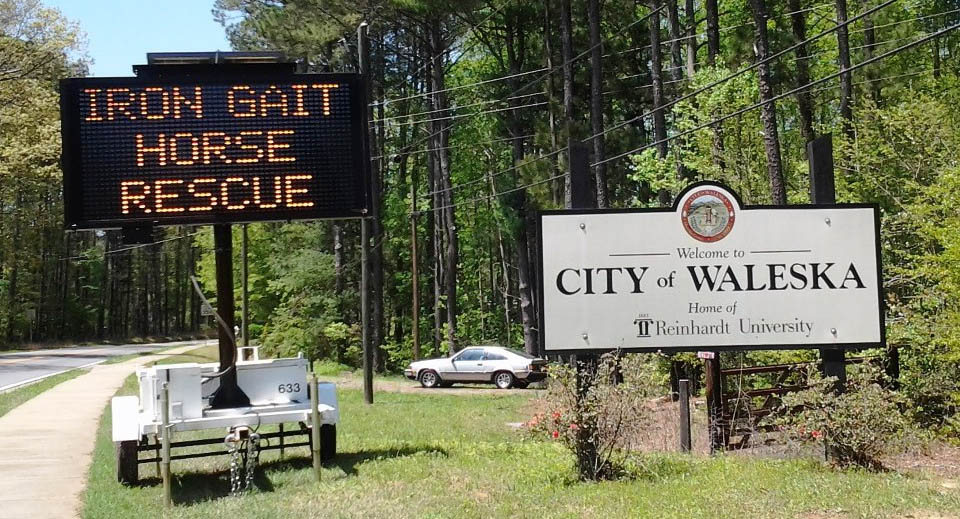 More Info
Iron Gait Percherons is located in the Salacoa Valley, on the Waleska side, in the North West corner of Cherokee County, Georgia.   Coming from 140 you will take Salacoa Road approximately 6 miles to the 2nd Cagle Circle (Cagle Circle is a loop).  From the 2nd Cagle Circle entrance you will continue about a block and drive directly into our driveway at the beginning of Hancock Mountain Trail.  Coming from 411 down Salacoa Road is also about 6 miles.  In this case you will take the 1st Cagle Circle and continue per above.  See you soon!
Address: 114 Hancock Mountain Trail, Waleska Georgia 30183
Phone: 770.796.2598
Business Hours: 9a-6p M-F, 9a-2p S-S   Appointments are appreciated.
114 Hancock Mountain Trail, Waleska, GA 30183, USA