Our Wish List
These are items we wish we had to make things easier for daily care of the rescued horses. Click on the Tabs below for Details!
We can use stored in a barn, clean weed free Hay in any amount we use both Square and Round bales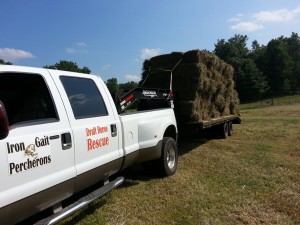 Timothy
Alfalfa
Bermuda
Fescue
Or any of the above in a mix
Senior Feed
Alfalfa Cubes
Calf Manna
Rice Bran
Cool Calories 100
Devil's Claw
Recovery HA
Bute Powder
8 ft. 4×4 Fence Posts
16 ft. 1×6 Corral Board
7 ft. T-Posts
2″ Polytape or 1/4″ Rope Insulator
Polyrope
Large Solar Fence Chargers
Welded Wire Fencing- 72 in. x 100 ft.
Building Materials for Barns and Shelters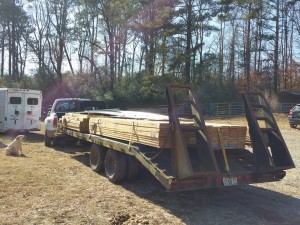 6x6x16 post
2x8x8 or 16ft. Lumber
2x4x8 or 16ft. Lumber
T1-11- 4  x 8
Rubber stall mats
Concrete (QuikCrete)
**straight load stock trailer in decent condition, to pick up emergency rescues. 7or 7.6ft. tall – 16 ft. long or larger, 
Can be bumper pull or Gooseneck
*Skid loader with bucket
* 24×24 Run in Sheds for pastures
*12×20 garage in a box from Tractor Supply
Call in an Order to our local Tractor Supply Store

Call in an order to our local Tractor Supply store in Jasper, GA. They will set the products aside for us to pick up on our next visit.  Thank You!
Contact Them Now!
Believe it or not…
this is not even a week's worth of supplies!