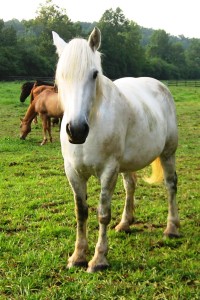 Percheron mare – 7yrs. old about 17 hands.
Owner has requested that Miriah stay here at Iron Gait as a part of our Community.
Scared to death of people due to prior abuse that happened several years ago.   Please consider Sponsoring Miriah with her daily cost of living as we continue to work on her trust of mankind.